Nancy G. Montanye
CPA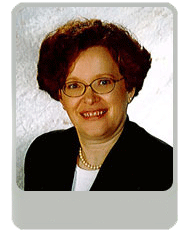 Nancy G. Montanye CPA, CFP®, CSEP
Backed by more than 15 years of experience in senior-level executive positions at leading firms and banks, Nancy Montanye, CPA, provides fast and reliable accounting and estate planning services to a diverse roster of individual and business clientele. Nancy established her accounting firm in 2008, and is ready to put her expertise to work for you.
Specializations Include:
Accounting Services:
Bookkeeping, payroll, audit preparation

Businesses
Individuals
Tax-Exempts

Financial Reports: Compiled financial statements

Corporate
Nonprofit
Personal

Tax Preparation: Personal, business, fiduciary, gift, LLC's

Tax Notices
Amended Returns
All States and Local

Estates and Trusts:

Tax Returns
Accountings
Estate Planning

Financial Planning Consultations: Fee-only, no sales

Comprehensive or Specific Focus
Tax Planning
Retirement Planning
Gas Lease and Royalties
Professional affiliations include:
PICPA Marcellus Shale Task Force
Please call 570.322.1235 or E-mail info@nmcpa.net
today to schedule your FREE initial consultation.